The AC337 allows you to add a second Nursery Unit. Here is the procedure to pair a second Camera to your Parent Unit.
Press the Menu Iconon the Parent Unit
Select the Setting function and press the Menu button


Select the Pairing menu and press the Menu button


Select the Nursery Unit 2 and press the Menu button

The linking icon will appear on the screen

Turn ON the Nursery Unit and press and hold its "pause/pairing" button until the power LED starts flashing while pairing

If the connection has been made, the Green Successful Pairing Icon will appear on the screen and the menu will show the OK Paired Icon

Otherwise, the Red Failed Pairing Icon will appear on the screen. You will need to try again
A video is worth a thousand words:
IMPORTANT:
To customize the settings of your additional Nursery Unit, make sure the CAM2 is selected and broadcasting sound
When using two Nursery Units, you will only be able to hear audio from one Nursery Unit at a time (Nursery Unit sound transmitted is highlighted in the info bar). In split screen, the sound transmitted from the Nursery Unit will be indicated on the screen by a speaker icon shown to the right of the CAM icons
You can switch the viewing camera by using the View Mode button on your Parent Unit. Just select the preferred Nursery Unit or the split view.
In split view, you can change the broadcasting Nursery Unit sound with the Switch Nursery Unit sound button of the Parent Unit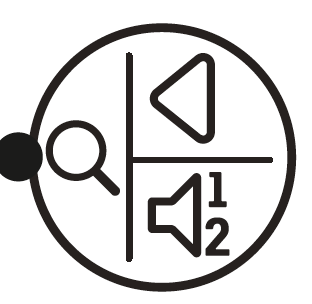 Here is a video that shows you how to switch the camera view mode.